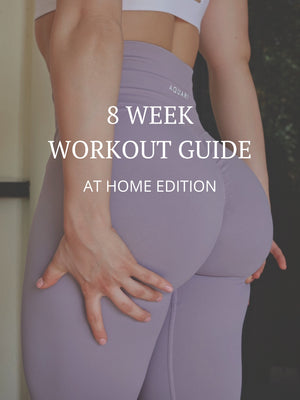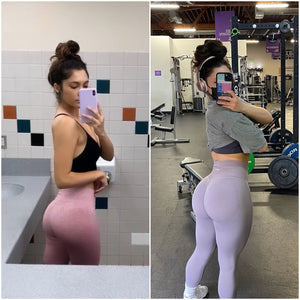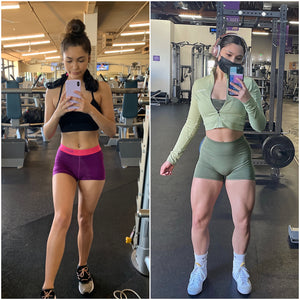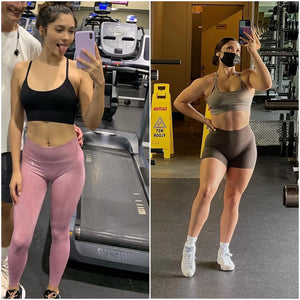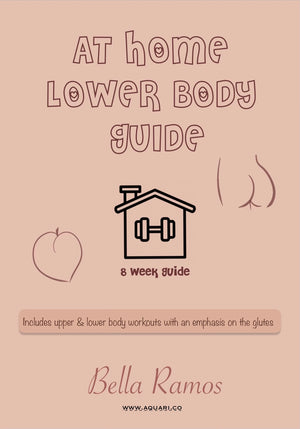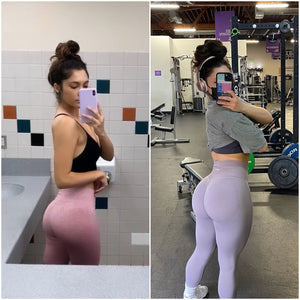 8 Week At Home Workout Program
Regular price $35 Unit price / per
Beginner - Intermediate PDF Workout Program
This 8-week workout guide is created by a NASM Certified Personal Trainer, and also the owner of Aquari. She took her science-based knowledge she's acquired these past few years and designed a program that will help you transform your body, mind, and knowledge in just 8 weeks through muscle growth. This program can be done either at home or in the gym. Invest in yourself and start today!
Who is this program best for? -Anyone from a beginner-intermediate fitness level looking to better themselves mentally and physically. Someone who seeks a challenge in becoming the best version of themselves and is ready to learn more about fitness and nutrition. This program is perfect for those who want to grow and define their overall body, especially their legs and glutes! If you are beginner-intermediate and have access to a gym, you can also do this program in the gym too!
This program includes the following:
- An 8 week guide with the workouts changing after 4 weeks
- A perfect workout split to grow your legs/glutes
- Lower body & upper body workouts
- Valuable information regarding nutrition, macros, types of training, and much more
- Tips on muscle growth & mindset
- Video tutorials for every exercise!
- Ability to repeat these workouts after 8 weeks
What You Will Need:
- A pair of dumbbells (the more the better!)
- Resistance bands
- 1 long resistance loop
 After purchase, you will see a download button where you will be able to download the link to your device and save it to your files. You will also get a link sent to your email in which you can download the PDF and save it to your device that way as well.
Note: This guide is intended for beginner-intermediate levels and these workouts can also be done in the gym if you have access to one!
BY PURCHASING THIS DIGITAL PRODUCT, YOU AGREE TO NO FORM OF DISTRIBUTION OR REPRODUCTION OF ANY OF ITS CONTENT IN ANY FORM. THIS IS FOR PERSONAL USE ONLY.